For the 25th anniversary of Surface magazine, Rockwell Group joined by 2×4 design studio created an intimate, contemporary interpretation of the American diner. The Monument helped create a series of images for their press release.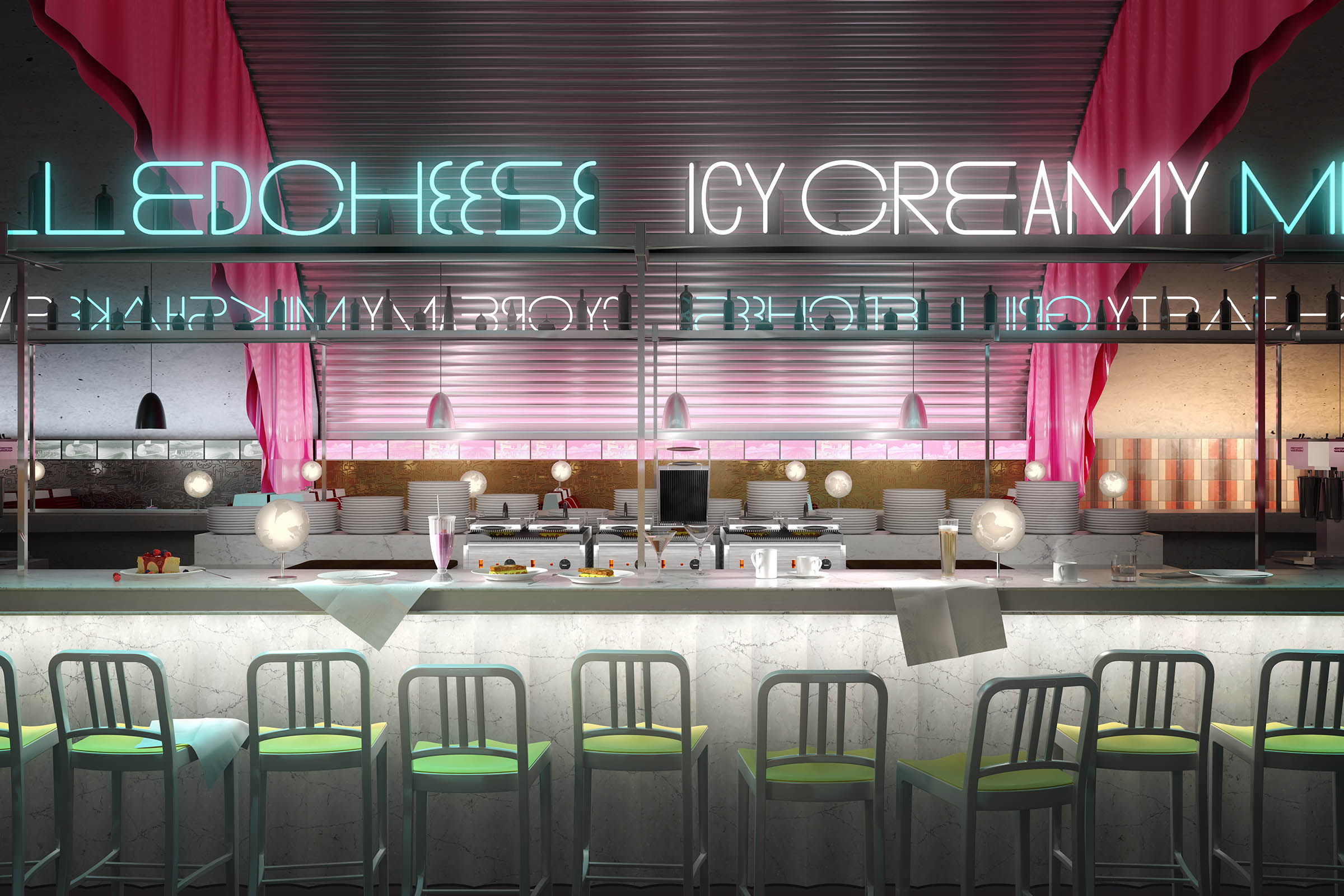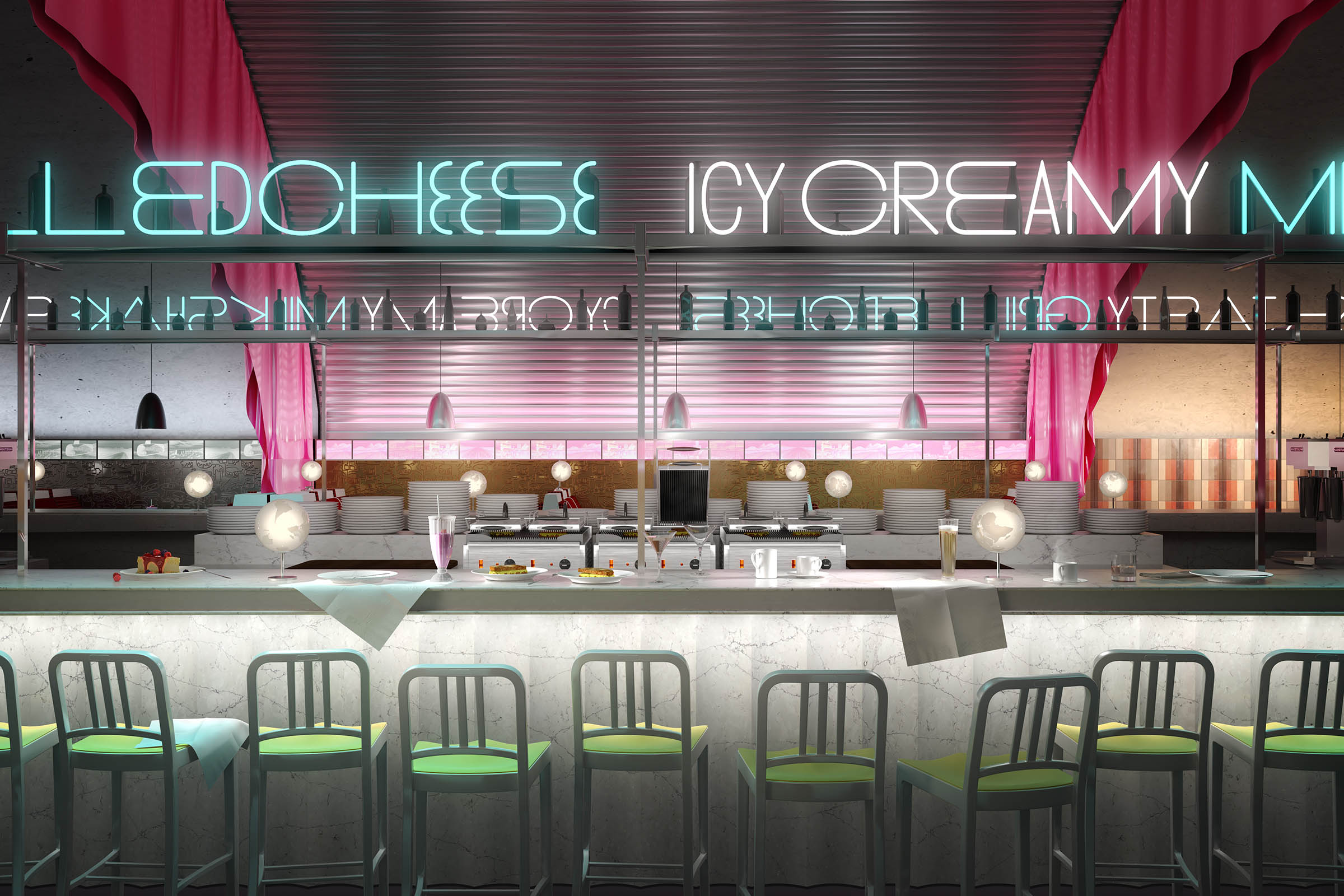 The 3,640 SF space located below Milan's Centrale railway station consisted of four stateside eateries – the roadside diner, East Coast luncheonette, Midwest diner, and West Coast diner. Furniture from American brand Design Within Reach is used throughout the space.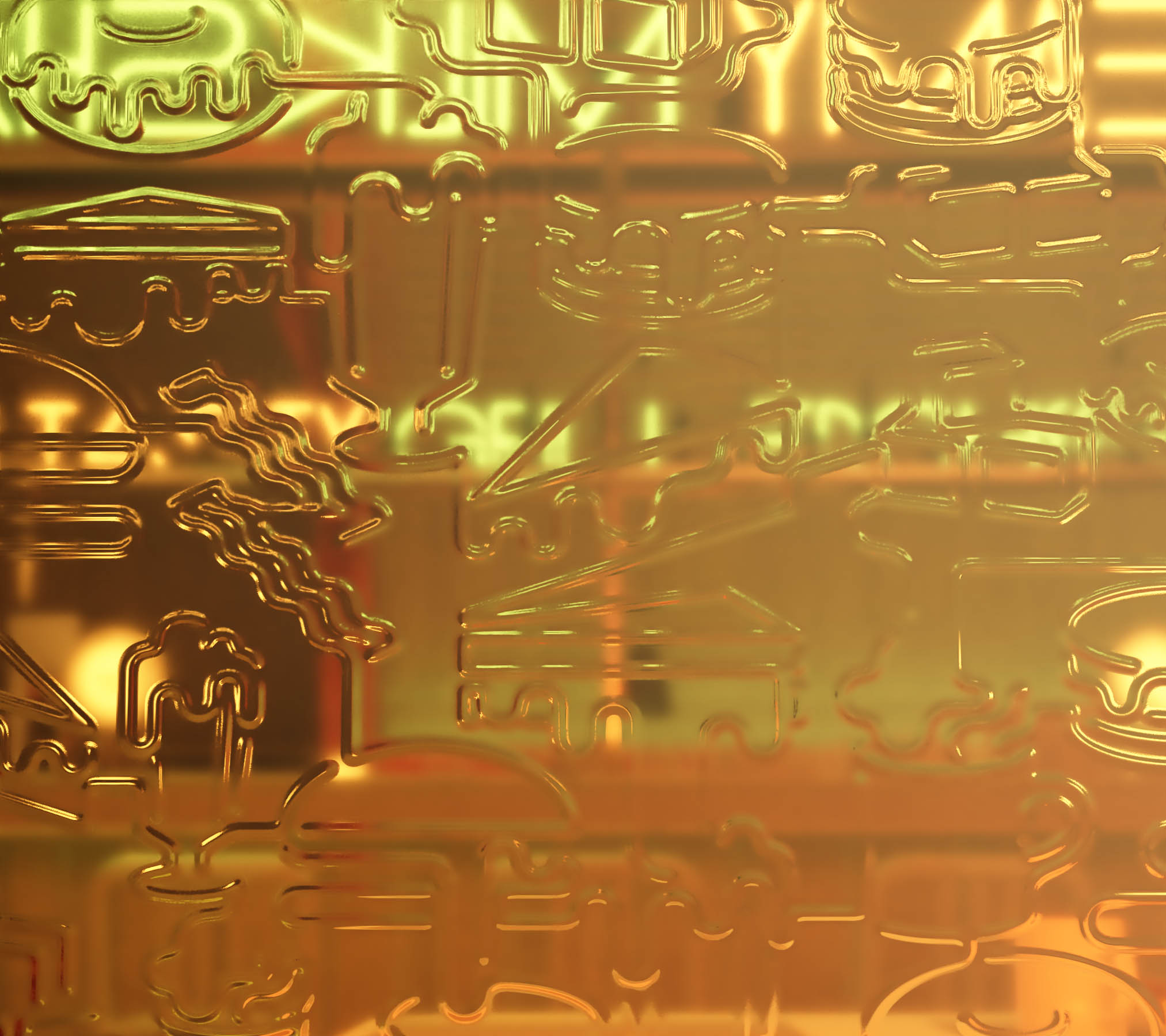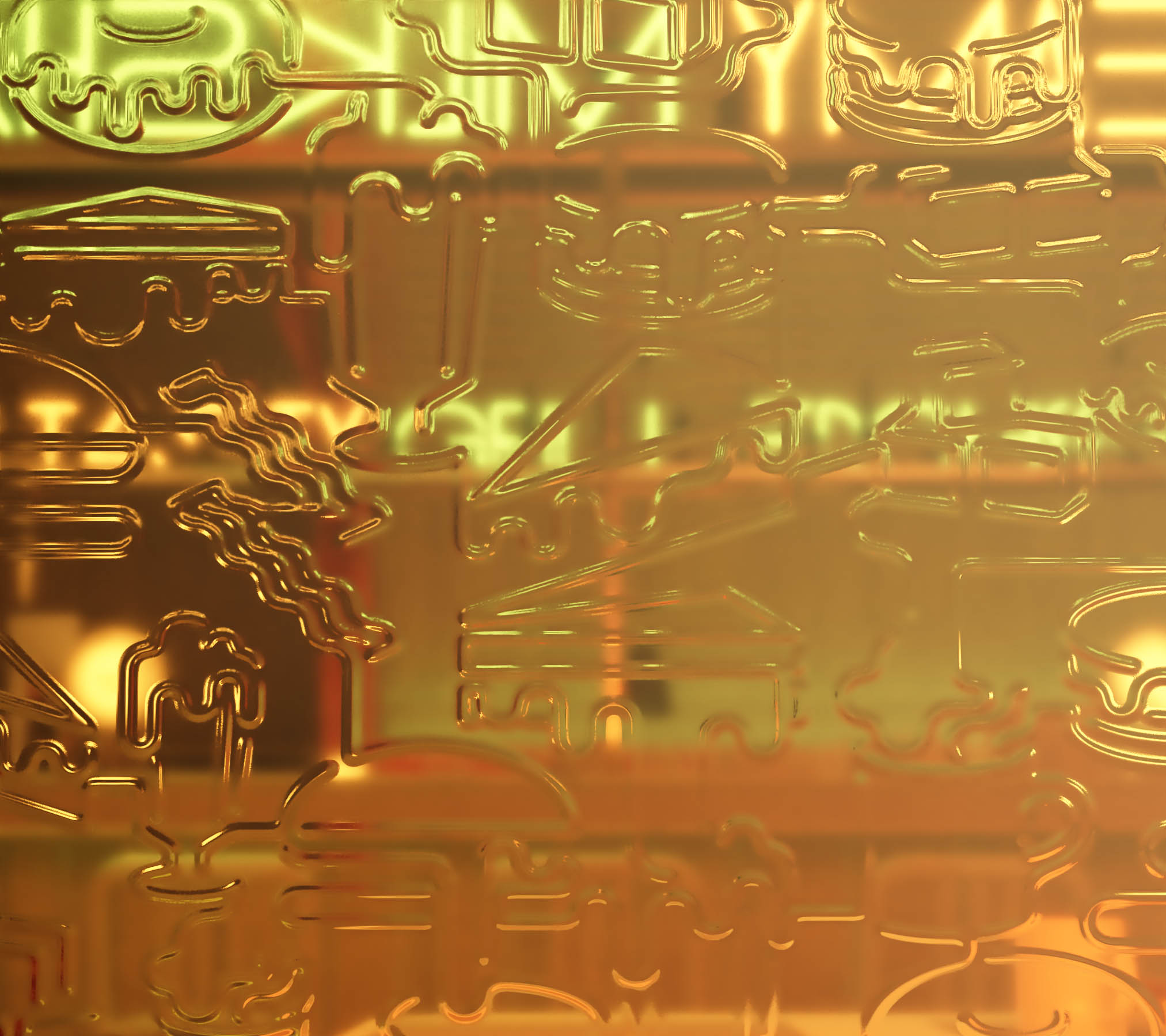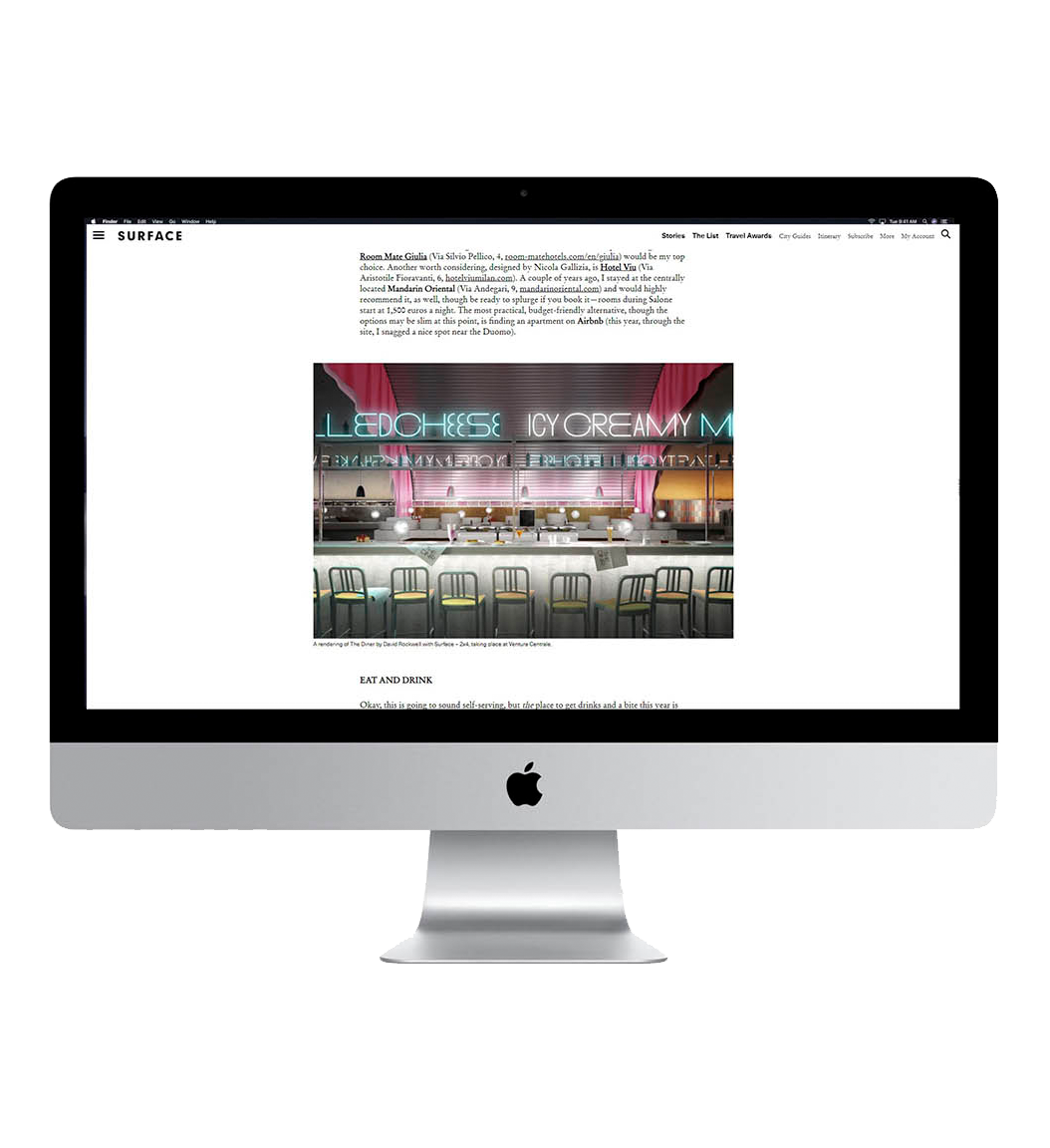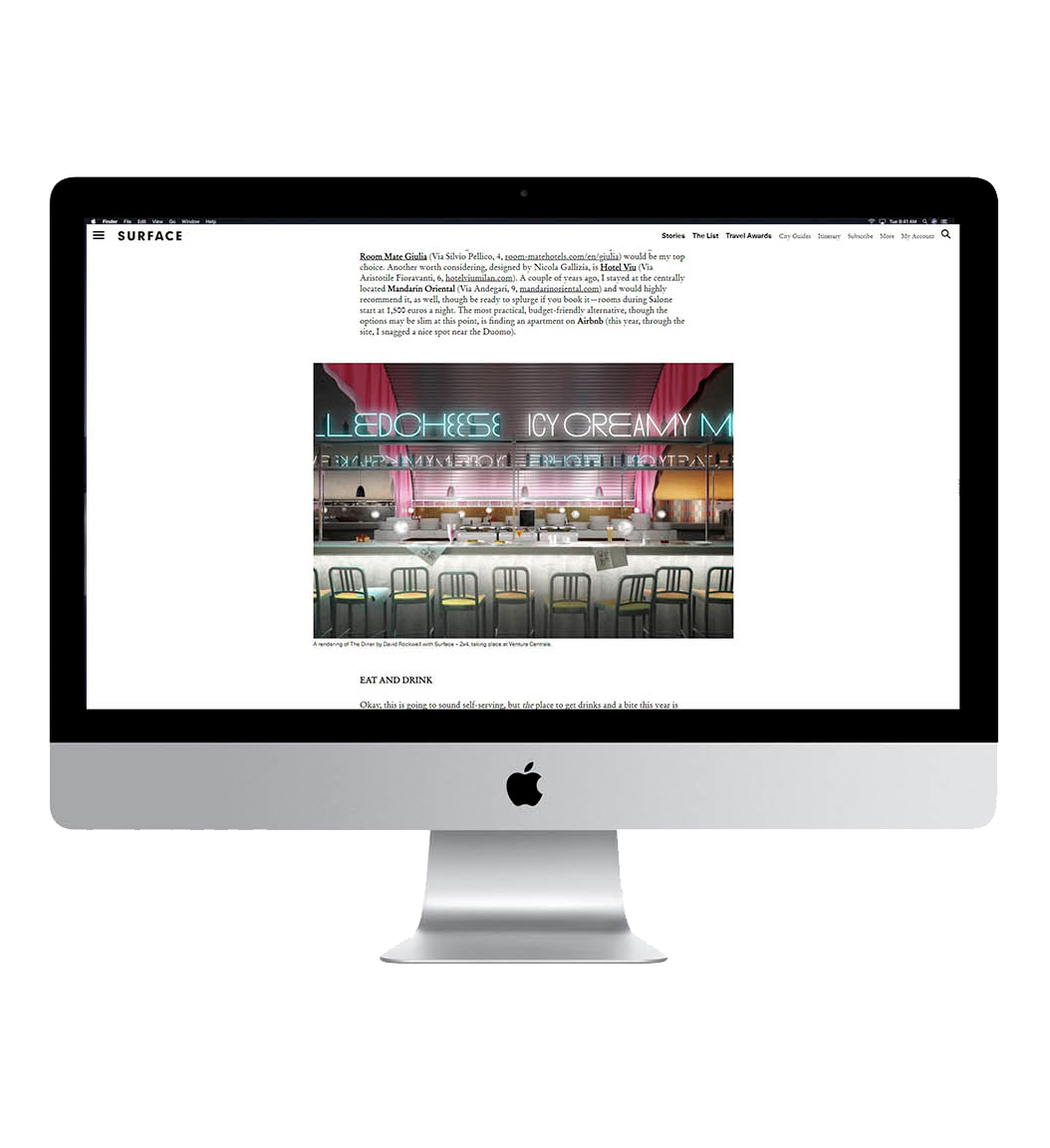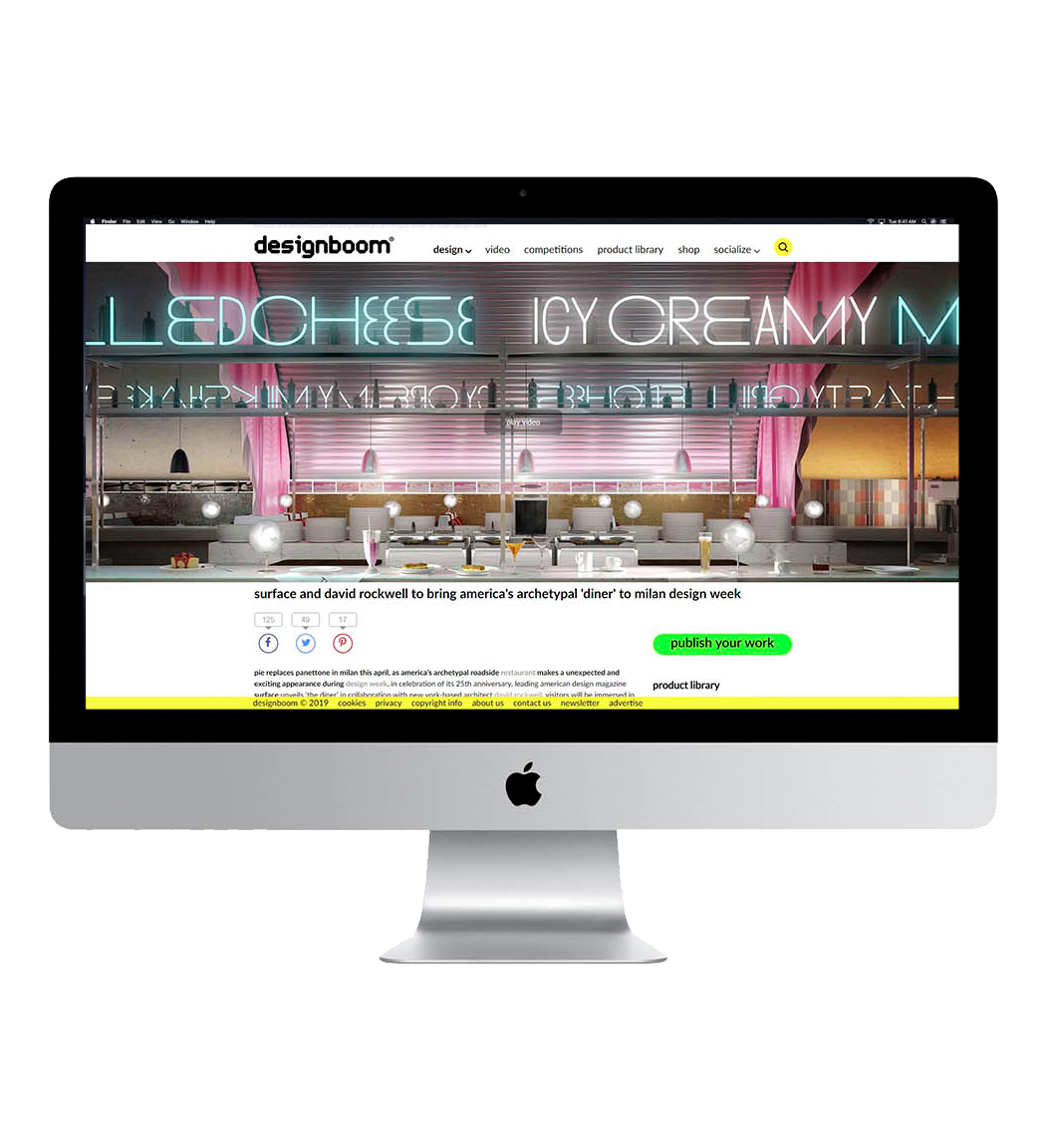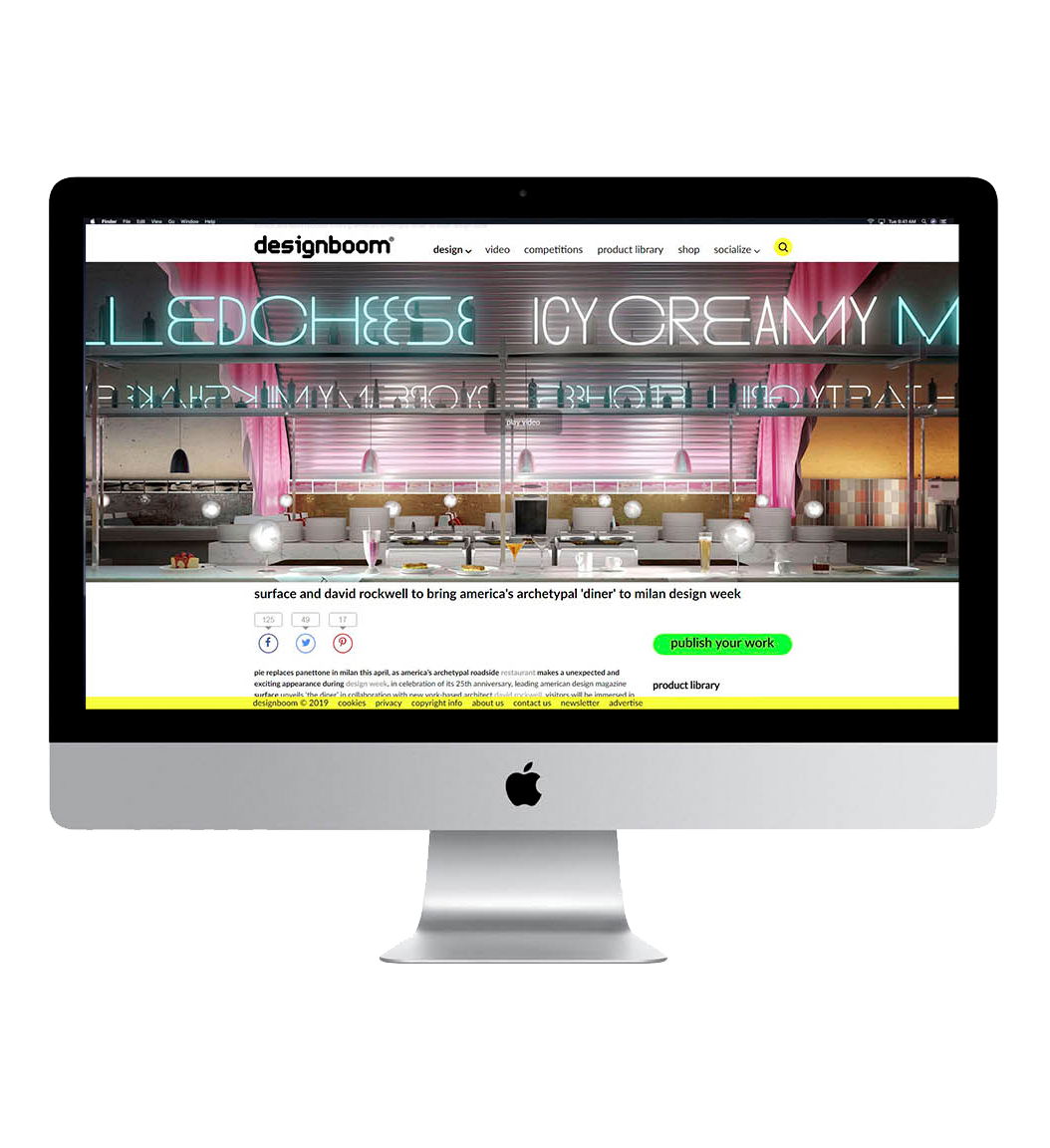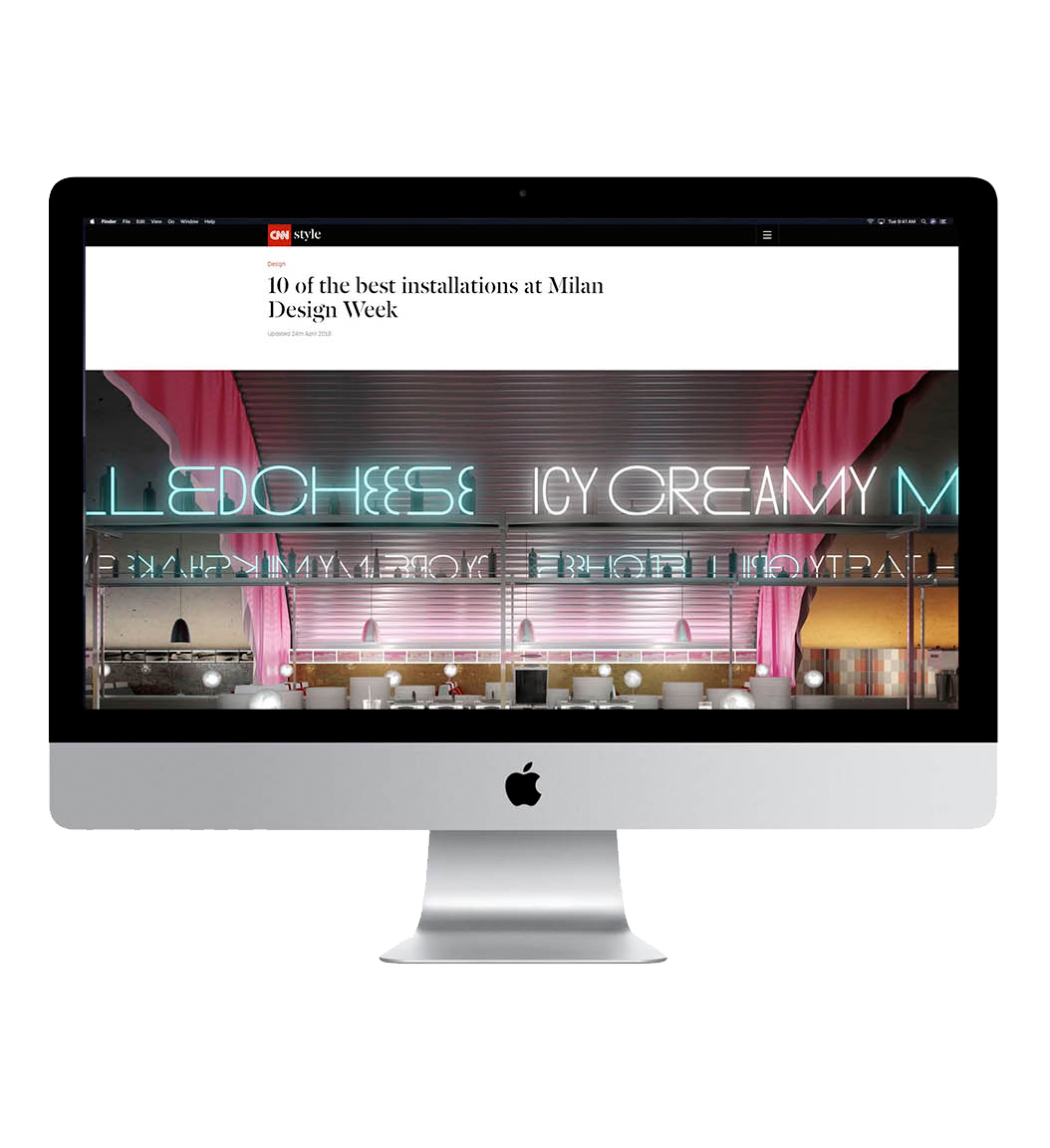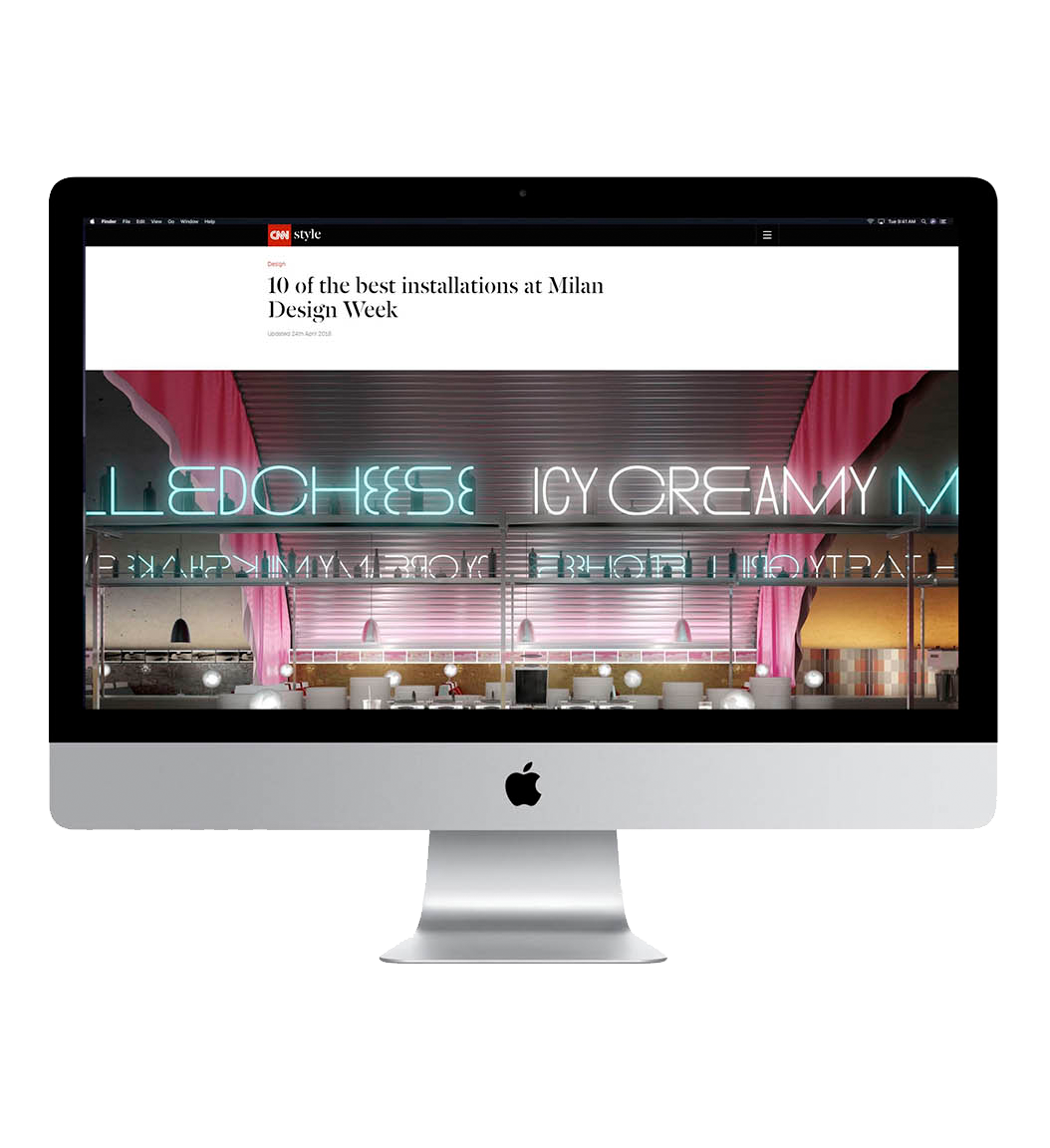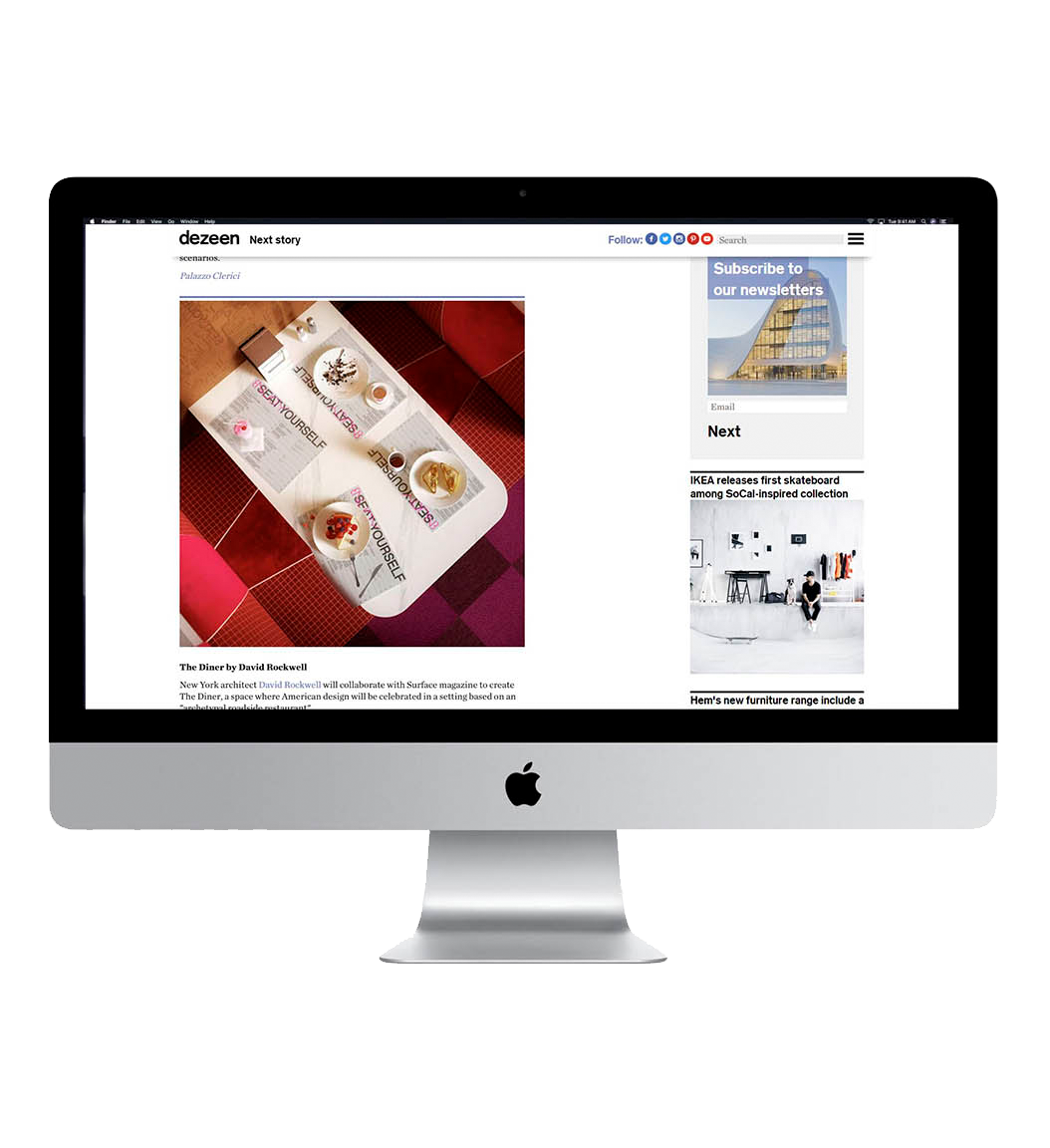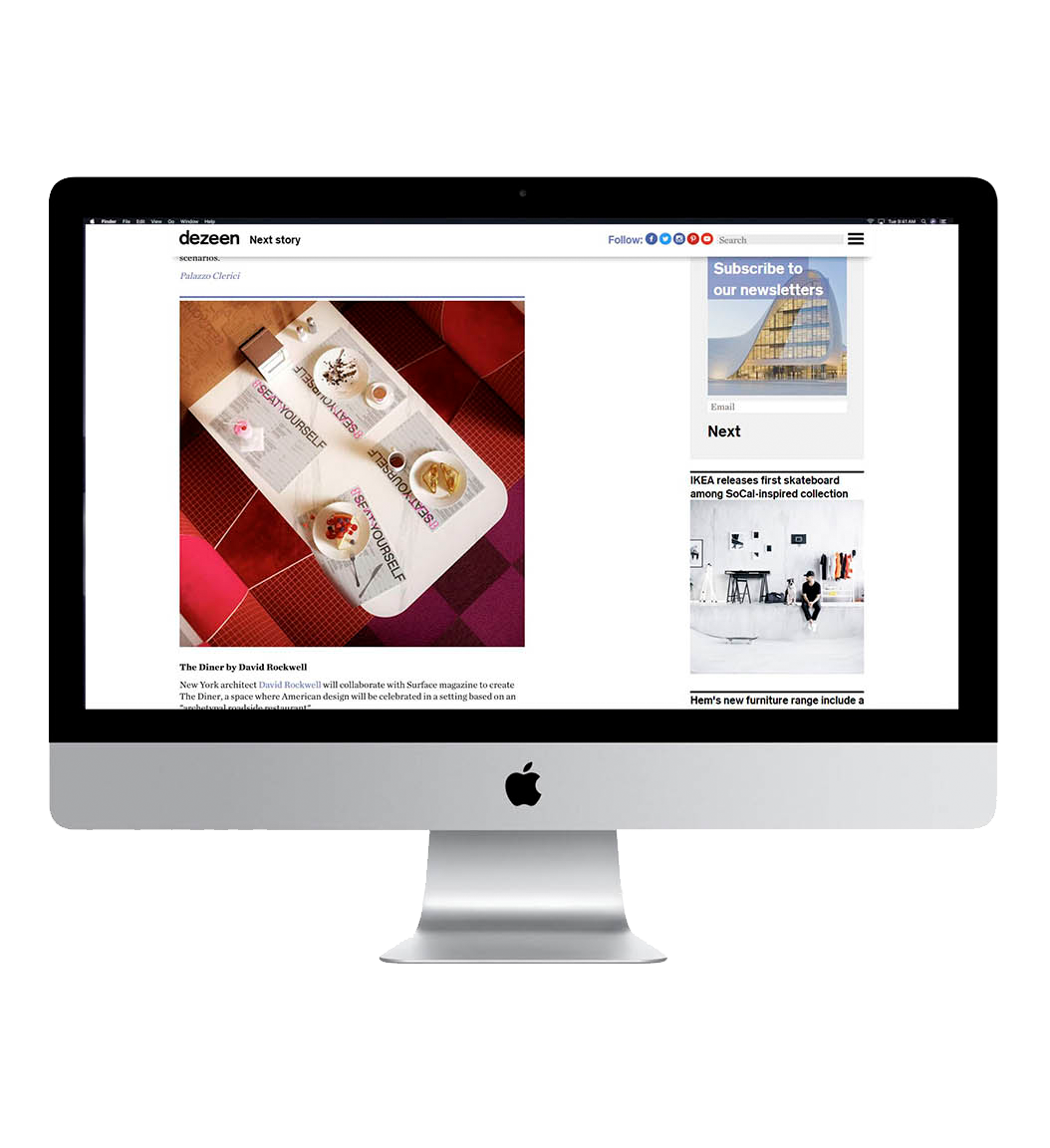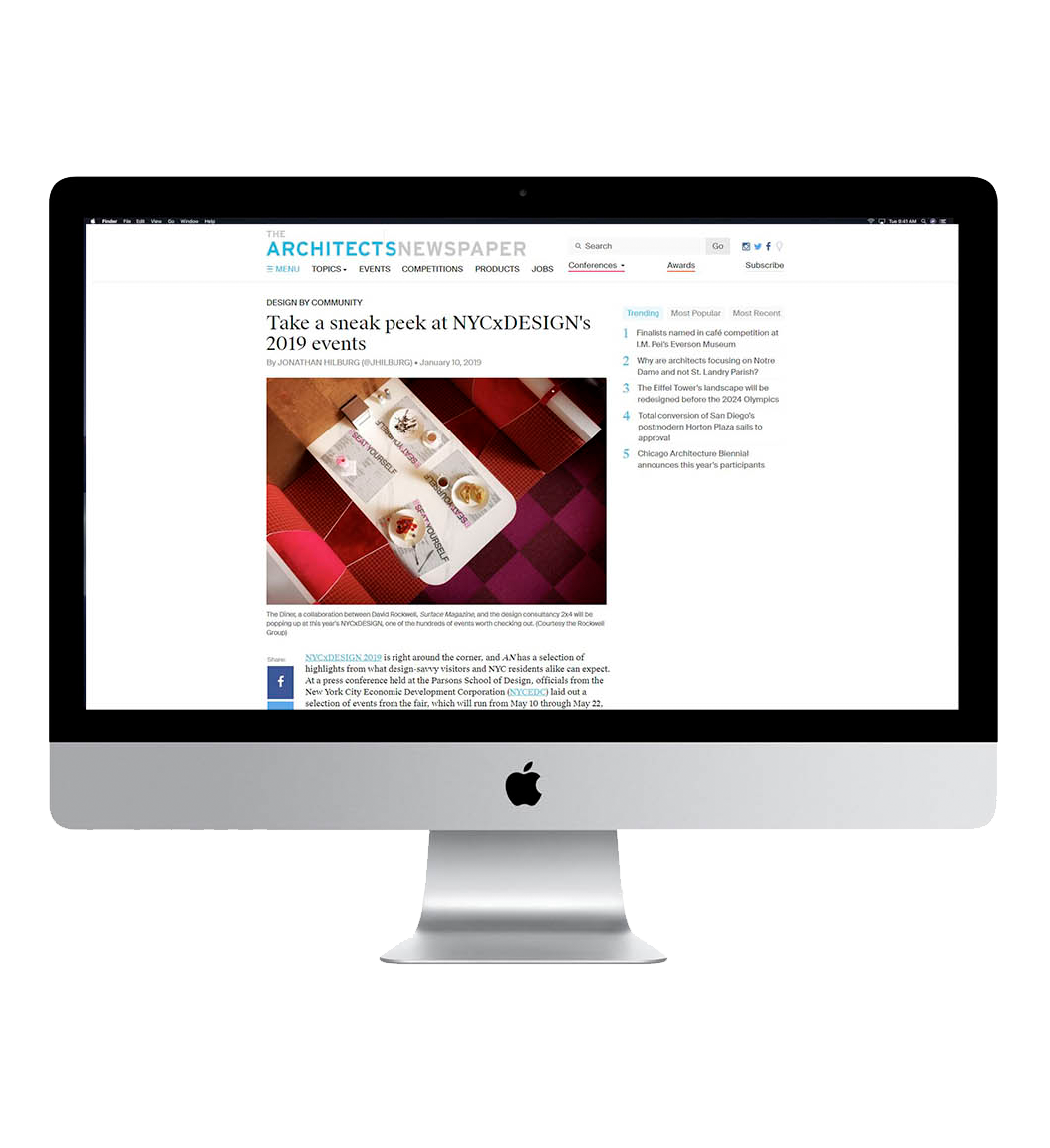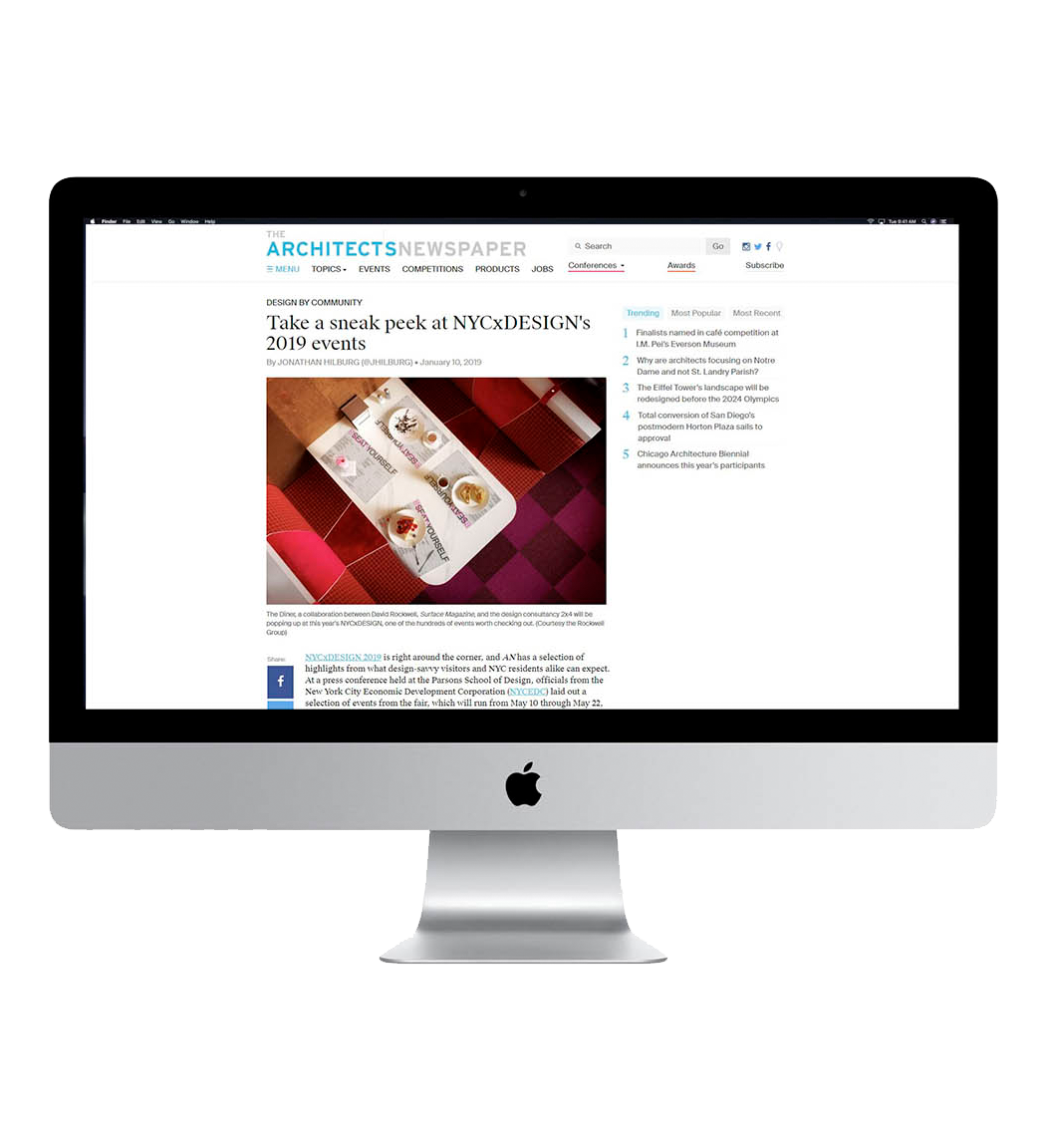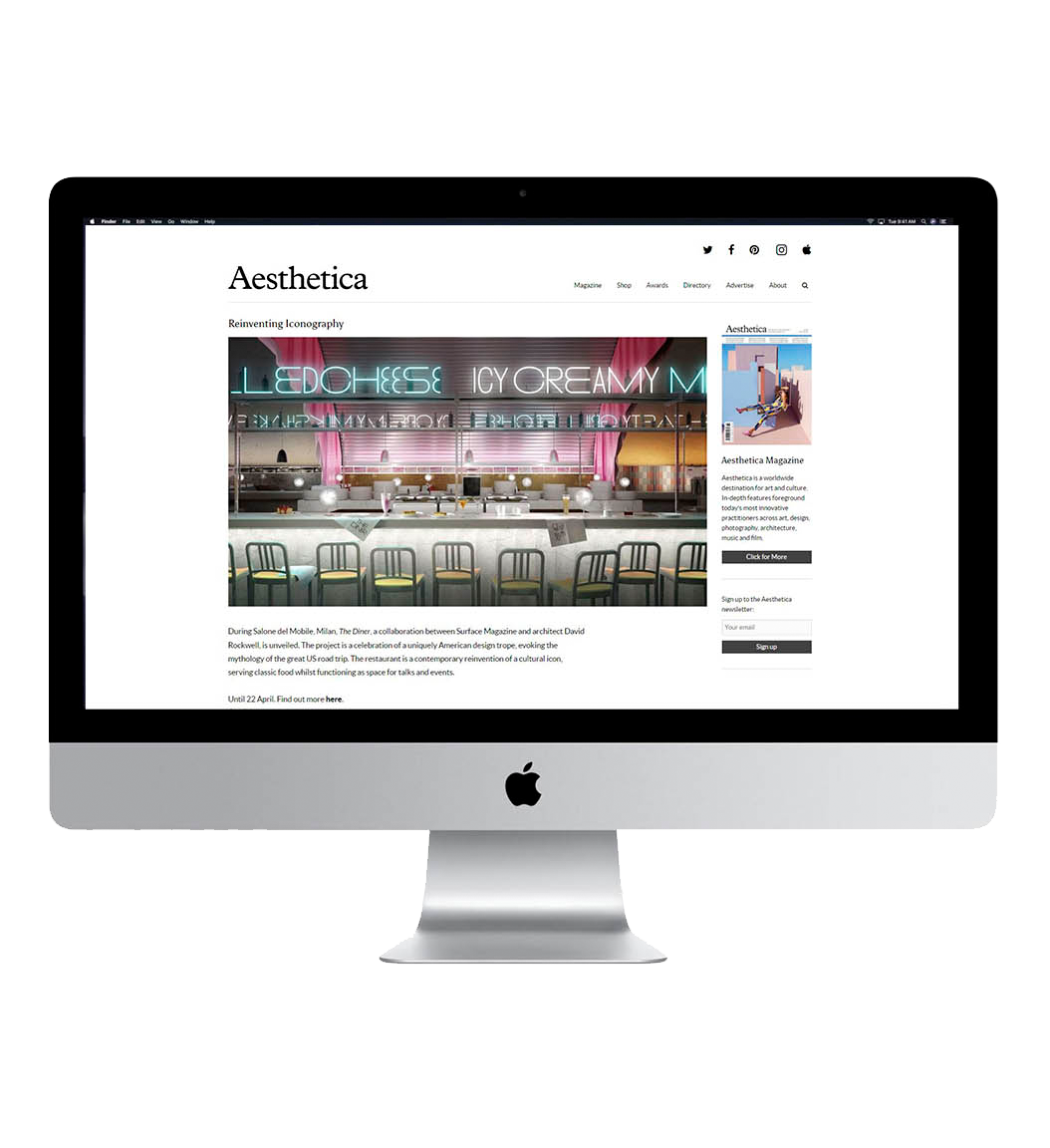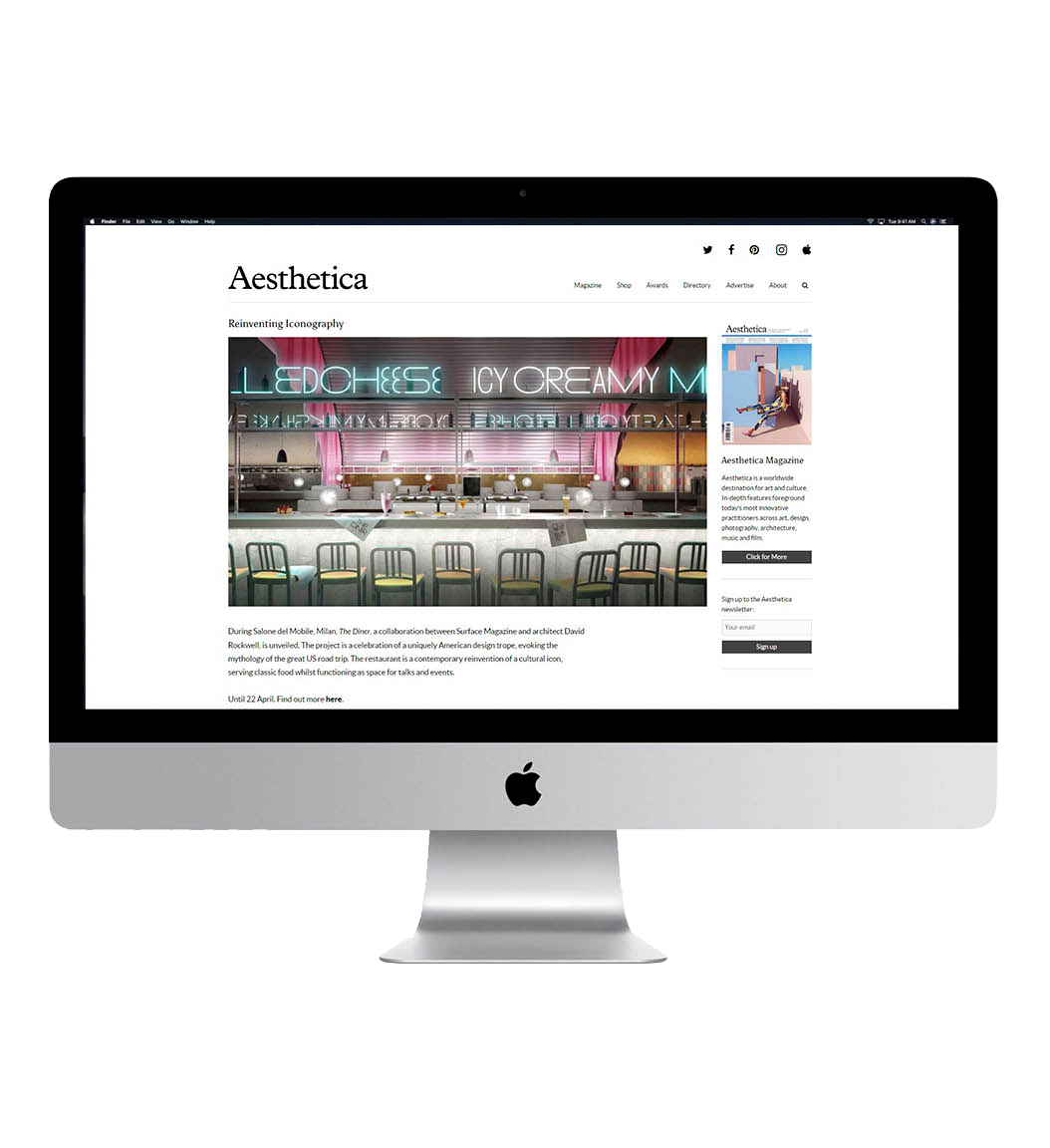 At night, the space transformed into a nightclub featuring performances and parties – winning "Best Engagement" at the Milano Design Awards.